Warrior Ware in Solidarity With Farmers
by Mirrored Fatality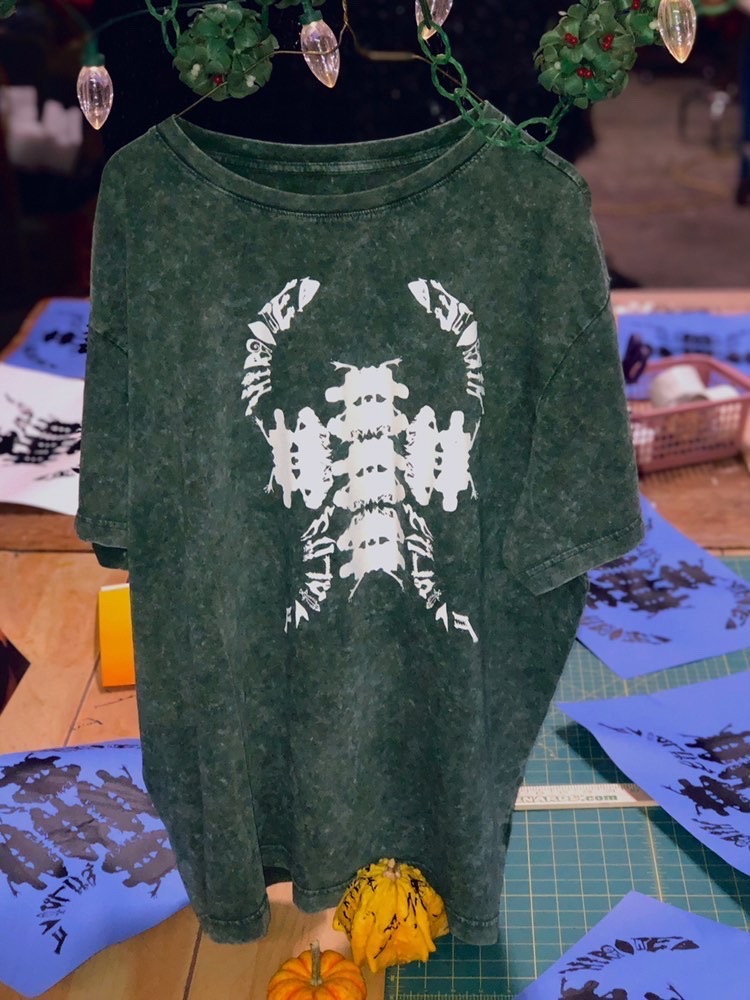 About the Contributed Artwork
This piece will include the screen print of mirrored fatality's merchandise art and also have art and embellishments added that are in solidarity with the farmers on strike.
About the Artist
mirrored fatality is a nonbinary Kapampangan-Pilipinx and Pakistani-Muslim performance art duo Mango and Samar, sharing their rituals, altars, and medicine through DIT (Do It Together) experimental and healing noise punk. mirrored fatality creates their self-proclaimed "cocoon webs" combining performance art, music, spoken word, graphic design, film, photography, painting, drawing, upcycled garments, anti-imperialist education, and healing justice practice spaces; mobilizing and bridging a transnational warrior community who responds urgently to transnational calls-to-action between Turtle Island, Kashmir, and Mindanao.
linktr.ee/mirroredfatality

Item Weight
130 grams to 150 grams
Sold Out
⟣Note⟢
This design will be printed on a 1:1 top customized by mirroredfatality. When the finishing touches are added to the top, an updated photo will be posted here.